Air Piloted Valves
AZ's Air/Pneumatically Piloted Valves are vastly implemented in many industrial and trade markets. They're mostly used in more complex pneumatic circuitry and find a place in  processes directly involving on-off movements of air cylinders.  Available in various formats, they could be either stable, mono-stable, bi-stable, open centers, closed centers and pressured centers. Our valves are directly controlled by pneumatic signals.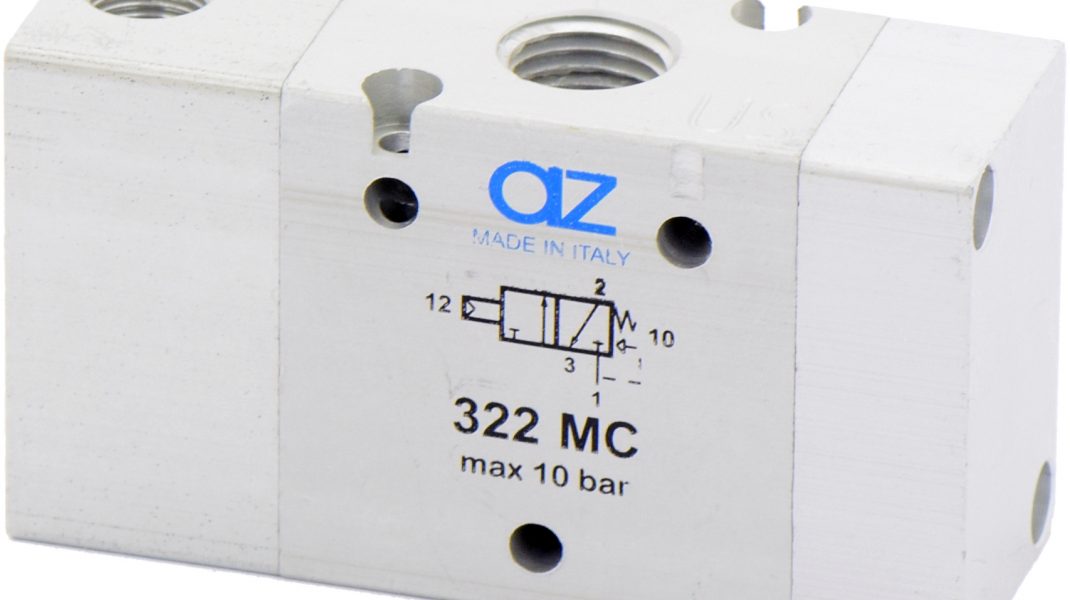 Overview
Our air valves have been designed to satisfy the application requirements of the automation control industry and enlist a vast array of benefits, such as:
NPT range includes 1/8", 1/4" and 1/2"
Available as mono-stable, bi-stable, open centers, closed centers and pressured centers
1/8 and 1/4 versions mountable on manifolds (12 positions) and subbases, on fixed or modular positions.
Body and hand-caps in solid aluminum
Specifications
AZ's Air Piloted Valves are designed for performance and guarantee maximum operating life. They're built in solid aluminum and feature a consolidated brass separating switching system through which both VITON and low temperature sealings can be adopted.
Popular Questions
Do you ship outside of Massachusetts?
Yes, we do! AZ Pneumatica USA delivers both within the State of Mass and all other major US States!
Are your Products NTF or ISO?
Yes they are! All our products are manufactured according to both of these international standards!
Are the measures indicated in inches?
Yes they are! You will find a custom table inside our catalog where you can apply all the standard measurement conversions needed!
Do you produce OEM?
Yes we do? We can produce all of our standard products in OEM with white label format!
Can AZ customise its products ad hoc?
We can produce all of our air valves according to the client's drawing and own specifications! Most of our business derives from custom orders!