CARTRIDGE CYLINDERS
Our Cartridge Cylinders comprise a line of exquisite artefacts of the highest manufacturing standard. They are suitable in applications where space is particularly relevant, for example in both textile and industrial automation industries.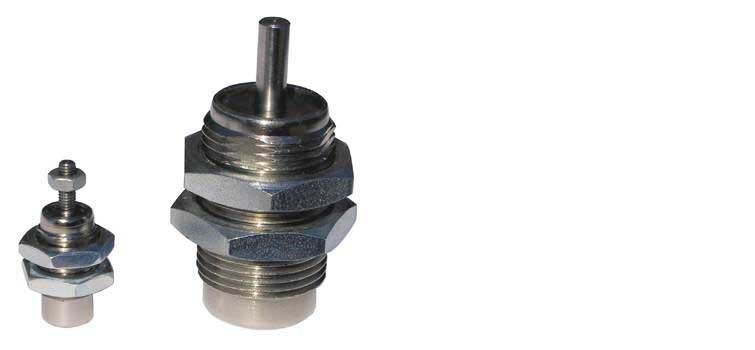 Overview
Our Cartridge Cylinders have been designed to satisfy the application requirements of the automation control industry and enlist a vast array of features, such as:
BTP
Simple EffectSpring Return
Special versions on request.
Easy to Mount on multiple set-ups
Fully threaded body
Specifications
AZ Cartridge Cylinders are delivered in NBR or Viton standards with simple effect movement. It's extremely reduced dimensions and fully threaded body makes it perfect to block very small size peaces. Rodes available both threaded and not threaded.
For Stroke lengths specifications and product assortment please see dedicated brochure.
Popular Questions
Do you ship outside of Massachusetts?
Yes, we do! AZ Pneumatica USA delivers both within the State of Mass and all other major US States!
Are your Products NPT or BTP?
As per International Convention, we only manufacture BTP cylinders.
Are the measures indicated in inches?
No, they're not!
Do you guys offer custom end-stroke lenghts?
Unfortunately we don't 🙁