GUIDED COMPACT CILINDERS
Our Guided Compact Cylinders are designed to be particularly robust. Its attachment plate is Nickel Plated while the two column guides run on both sintered bronze or linear ball bearings.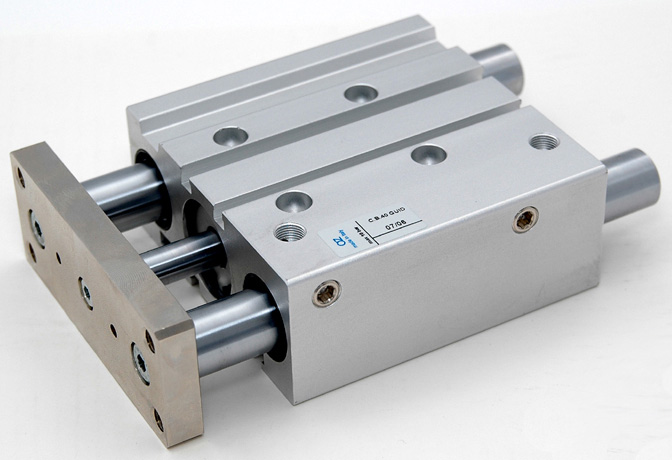 Overview
Our Cylinders have been designed to satisfy the application requirements of the automation control industry and enlist a vast array of features, such as:
BTP
Magnetic and Elastic cushioning
Lateral or Top air supply
Sintered Bronze or Linear Ball Bearings
Special versions on request.
Easy to Mount on multiple set-ups
Specifications
Available with diameters ranging from 16 to 63(mm), it features courses of up to 200mm. Its T caves are setup as to host our standard AZ sensors. They're delivered in NBR standard as well as Polyurethane.
Popular Questions
Do you ship outside of Massachusetts?
Yes, we do! AZ Pneumatica USA delivers both within the State of Mass and all other major US States!
Are your Products NPT or BTP?
As per International Convention, we only manufacture BTP cylinders.
Are the measures indicated in inches?
No, they're not!
Do you guys offer custom end-stroke lenghts?
No, we don't!