Pressure Regulators
AZ's Pressure Regulators are vastly implemented in many industrial and trade markets. They're mostly used in more complex pneumatic circuitry to guarantee a correct pressure regulation.  Available in 1/4 and 1/2" versions and panel mounting ready!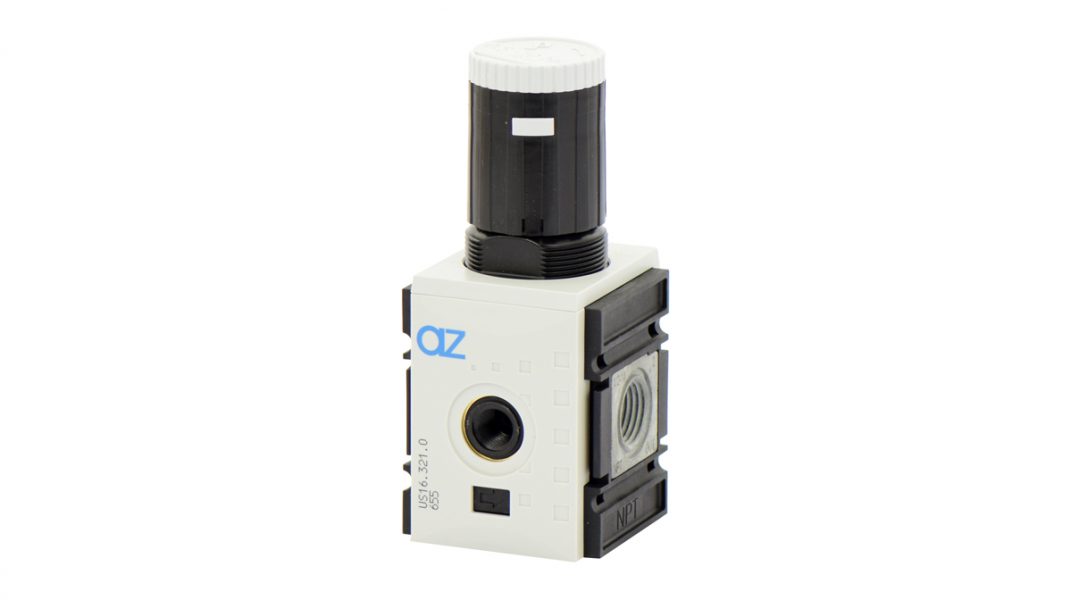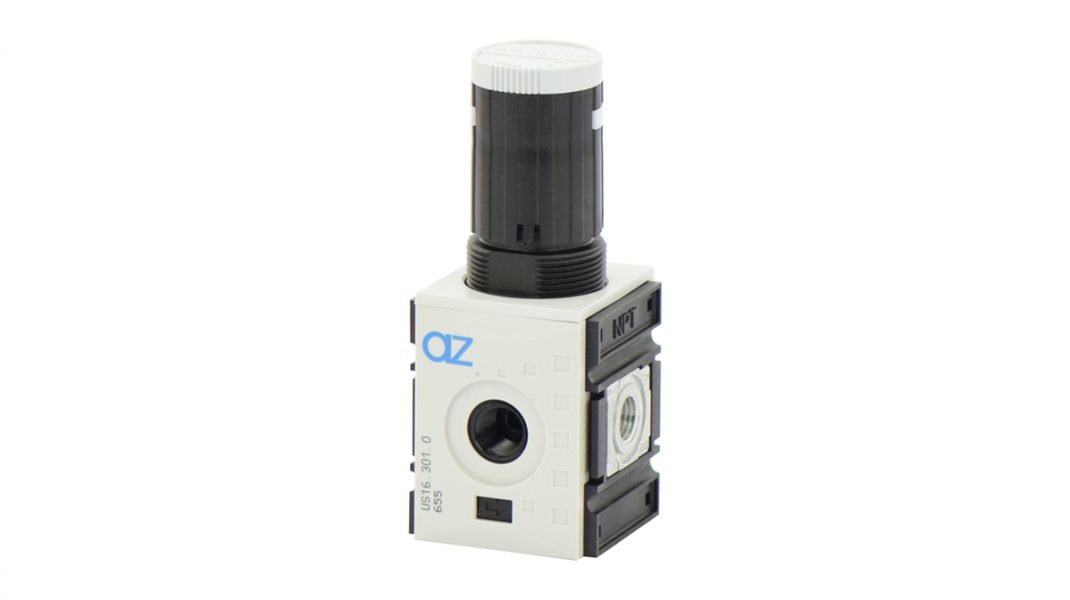 Overview
Our Pressure Regulators systems have been designed to satisfy the application requirements of the automation control industry and enlist a vast array of benefits, such as:
NPT range includes 1/4", and 1/2"
Modular System Integration
Diaphragm-type pressure regulator with relieving
Lockable Top
Specifications
AZ's Pressure Regulators operate with input pressures of up to 232psi and can be regulated from 0 to 116psi. Our Pressure Regulators  is panel mountable through a simple nut operation and ha a lockable top.
Popular Questions
Do you ship outside of Massachusetts?
Yes, we do! AZ Pneumatica USA delivers both within the State of Mass and all other major US States!
Are your Products NPT or BTP?
Yes they are! All our products are manufactured according to both of these international standards!
Are the measures indicated in inches?
Yes they are! You will find a custom table inside our catalog where you can apply all the standard measurement conversions needed!
Do your Pressure Regulators come in other thread sizes?
Yes they do, in BTP standard.