ROTARY CYLINDERS
Our Rotary Cylinders range from 32 to 125mm in diameter and feature rotation angles of 90°, 180°, 270° and 360° with a 10° adjustment span.  Pignons can be both male & female. Cylinder heads and tubes profiles both derive from our VDMA family M series.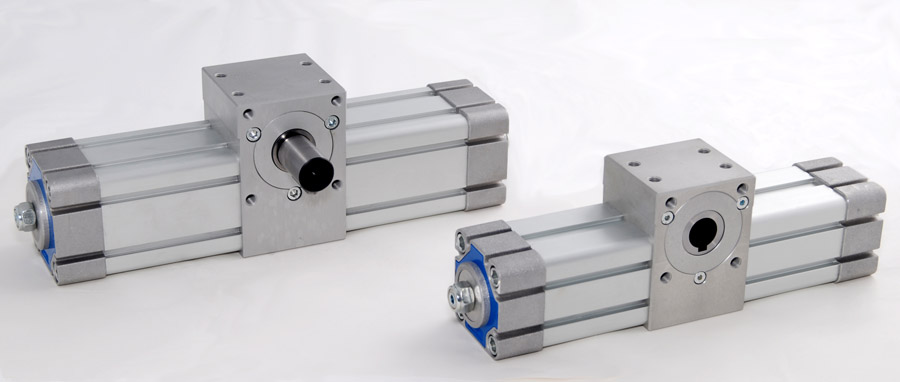 Overview
Our Compact Cylinders have been designed to satisfy the application requirements of the automation control industry and enlist a vast array of features, such as:
BTP
Double Effect
Standard Magnetic
Special versions on request
Easy to Mount on multiple set-ups
Both Male and Female Pignons
Adjustable 10° angle variation.
Specifications
AZ Rotary Cylinders are delivered with NBR sealing and are only available with double effect actuation. Piston's diameter, from 32mm a 125mm, generate extremely high torque moments ranging from 7.2 to  306Nm. Our Cylinders are available with both male and female pinions.
Popular Questions
Do you ship outside of Massachusetts?
Yes, we do! AZ Pneumatica USA delivers both within the State of Mass and all other major US States!
Are your Products NPT or BTP?
As per International Convention, we only manufacture BTP cylinders.
Are the measures indicated in inches?
No, they're not!