Pedal Valves
AZ's Servo Piloted Foot Valves are vastly implemented in many industrial and trade markets and are available in two versions: electric or pneumatic. Our pneumatic versions come in many variations and satisfy the needs of high demanding installations. AZ's special models include a very unique product which use is particularly indicated in high security environments. You can find out more about our security pedals in our dedicated catalog as well as in the highlights section of our site. Extremely comfortable to operate, our pedals are built around a special circuitry, giving the operator a smoother and more gentle feel. Our pedals are vastly used in both simple and more complex industrial automation processes where on-off movements of air cylinders are required.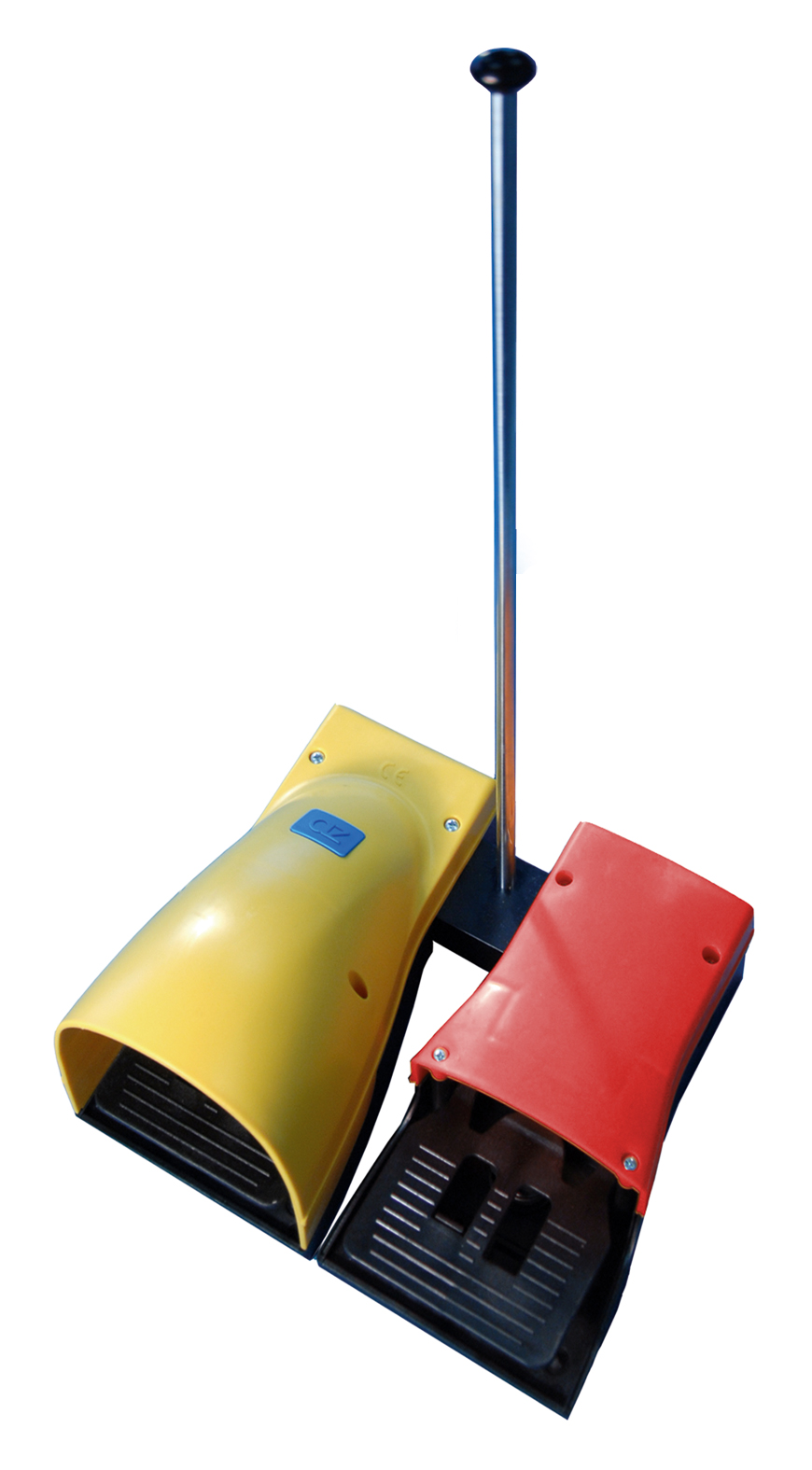 Overview
Our Pedal valves have been designed to be highly ergonomic and provide the operator with a greater sense of comfort in heavy duty settings. Some of our specific advantages:
Ergonomic Design
High Security Feature
Smooth Control
Rear or In line Positioning
Multi Color Protection Guard
Rapid Fittings and 1/4 NPT
Specifications
Just like any of our products, AZ's Pedal Valves are designed for performance and guarantee maximum operating life. They're built in high resistance XF thermoplastic polyolefin and offer great suitability for heavy duty environments.
Popular Questions
Do you ship outside of Massachusetts?
Yes, we do! AZ Pneumatica USA delivers both within the State of Mass and all other major US States!
Are your Products NTF or ISO?
Yes they are! All our products are manufactured according to both of these international standards!
Are the measures indicated in inches?
Yes they are! You will find a custom table inside our catalog where you can apply all the standard measurement conversions needed!
Do you produce OEM?
Yes we do? We can produce all of our standard products in OEM with white label format!
Are your Electric Switches UL listed?
Yes they are! They are both UL and CE listed.